The cardigan is a must-have staple in any wardrobe – it's the perfect layering piece for all four seasons year-round. Feeling the chill of winter but looking to stay on top of the trends? Then keep warm and stylish with an added cardigan layer. Or trying to introduce a splash of color but still want to keep warm in the spring-time breeze? Have this versatile and stylish choice stand ready in your wardrobe!
With endless styling possibilities, you can effortlessly switch from a dressed-up sophisticated look to a playful sundress accessory in a snap. Your wardrobe is not complete without a cardigan (or two, or three!), so read on for diverse ways to style it all year round.
Fall and Winter Styling
With temperatures still cool, the cardigan is an essential piece in your wardrobe to keep the frost away. It is the perfect partner for your coats and jackets, offering an extra layer of warmth without sacrificing style. For a cosy yet put-together look, try a soft knit cashmere cardigan. Not only will it keep you warm, but it also pairs perfectly with a heavier jacket.
If you are looking for ultimate comfort and warmth, consider an oversized loose fit cardigan to keep you snug on those chilly days.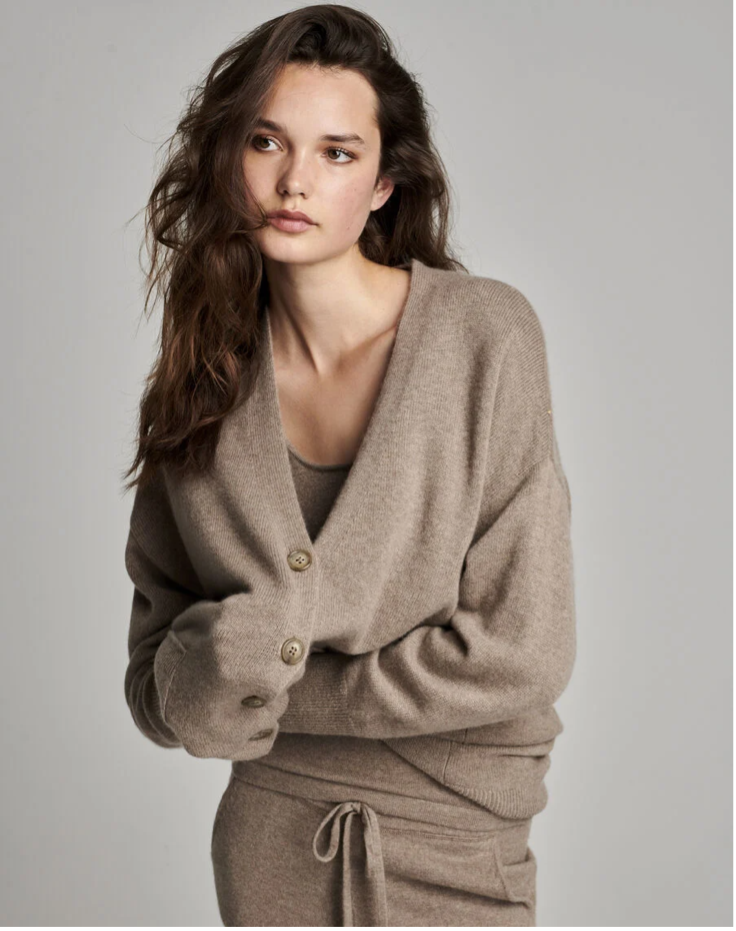 And for a sophisticated touch, opt for a long length cardigan and wear it as a stylish alternative to a coat, paired with a dress and a pair of tights. Add a cozy beanie or hat for an extra accessory, and you will be ready to face the cold in style.
Spring and Summer Styling
As the weather warms up, it's time to put those bulky coats and jackets away, but you don't have to say goodbye to your cardigans just yet! This is the perfect time to use it to add a pop of colour to your outfits.
For a breathable and lightweight option, try a soft knit cardigan in a pastel shade, like pink or yellow. Our round neck cashmere cardigan in pink from is perfect for those in-between days where it's not quite warm enough to go without a layer, but too hot for a heavier sweater.
The round neck design adds a trendy look to your outfit, while the lightweight material keeps you cool and comfortable. You can also dress it up for a fun night out with a cropped top and a leather skirt.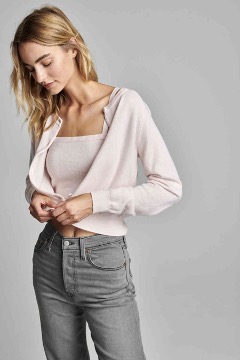 Another great choice for those warm days but chilly nights is a thin loose fit cardigan. It's light, breathable, and can be worn open or tied around the waist for a trendy touch. Pair it with shorts or matching wide leg pants and a tank top for a fun and flirty look. It is the perfect item to keep it casual for running errands or a fun day at the beach.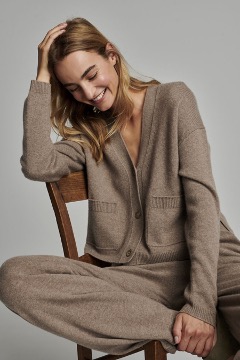 Year-Round Styling
This timeless piece can be styled in countless ways to suit any occasion, no matter what weather. Trendy styles to watch out for in 2023 include the cropped cardigan, which pairs perfectly with high waisted jeans or a skirt for a chic look.
Another hot trend is the oversized cardigan, which provides both comfort and style. You can never go wrong with a classic, neutral-coloured cardigan that can be worn all year round as a staple piece in your wardrobe.
Travel Cardigan
If you are short on space in your suitcase or looking to pack light, a cardigan is the perfect piece to go with you on your travel adventures. It is easy to pack and is the perfect solution for unpredictable weather at your destination.
The long fit organic cashmere cardigan with ribbed shawl collar is also great at keeping you warm throughout your journey, whether you're traveling by train, coach, or plane. Its versatility also allows it to be paired with a range of different outfits from causal jeans to classy dresses.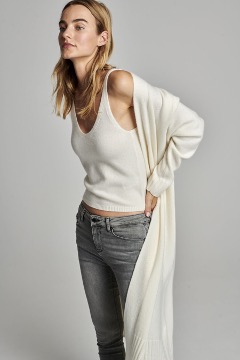 The Cardigan is in a category in of itself and everyone should embrace this wardrobe essential. It is not just the ultimate travel buddy and chilly weather companion, but a stylish fashion statement.
This piece truly is the champion of versatility. Invest in Cardigan styles from Gocashmere, made from organic cashmere for forever pieces that blend seamlessly into your wardrobe with unparalleled softness, comfort, and quality.